So many people ask this question; "Where to Buy Fine Art Photography Prints Online?" Capturing the essence of fine art photography prints online brings a world of artistic treasures to your fingertips. With its vast selection, convenience, customization options, and opportunities to connect with the community, exploring online sources for fine art photography prints elevates your artistic journey to new heights. So why wait? Dive into the digital realm of fine art photography and unveil a world of endless inspiration and beauty.
From Pixels to Masterpieces: Where to Buy Fine Art Photography Prints Online
For art enthusiasts and photographers, the digital era has opened up a world of possibilities to showcase and sell their creations. Gone are the days of limited distribution channels and geographical constraints. Today, anyone with a passion for fine art photography can easily connect with a global audience through various online platforms. Here, we explore some of the top online sources for fine art photography prints, helping you navigate your way from pixels to masterpieces. So, let's look at some of the top platforms to buy fine art photography prints online so you can go shopping today!
1. Buy Photography Prints at Fine Art America
Fine Art America is a popular online platform that offers a vast collection of high-quality fine art photography prints. Here, photographic artists can create their own storefronts, upload their images, and customize their pricing options. With a user-friendly interface, this platform allows you to browse and discover artwork from a diverse range of talented photographers. Furthermore, Fine Art America handles the printing, framing, packaging, and shipping of the prints, making it a convenient option for both artists and buyers.
2. Saatchi Art
Saatchi Art is a renowned platform for art lovers and collectors, providing a curated selection of fine art photography prints. As an artist, you can set up your own profile, share your portfolio, and even participate in curated exhibitions and contests. The platform offers a wide range of print sizes and finishes to choose from, ensuring that the final product meets your exact specifications. Additionally, Saatchi Art provides a global shipping service, making it possible to connect with buyers from around the world.
3. Artsy
Artsy is an online marketplace dedicated to promoting and selling fine art, including photography prints. The platform collaborates with numerous galleries, institutions, and artists to offer a wide range of contemporary and classic artworks. Artsy provides a seamless browsing experience, with powerful search filters to help you find the perfect print. Moreover, this platform enables you to directly connect with the sellers, facilitating a personalized purchasing experience.
4. 500px
500px is not only a social media platform for photographers but also a marketplace for buying and selling fine art photography prints. With its strong emphasis on high-quality images, this platform attracts a community of professional and talented photographers. 500px offers a user-friendly interface and allows artists to sell their prints directly to buyers. The platform also provides licensing options for those interested in commercial use of the photographs, opening up additional opportunities for photographers.
5. Etsy – Fine Art Photo Buying Section
Etsy is a well-known marketplace for handmade and vintage items, but it also offers a wide selection of fine art photography prints. Artists and photographers can create their own Etsy shops, showcasing their portfolios and connecting with potential buyers. Etsy allows for easy customization of the prints, giving artists the freedom to choose different sizes, finishes, and even packaging options. This platform provides a thriving community of art lovers and offers a global shipping service, making it a popular choice for both emerging and established artists.
These are just a few of the many online platforms available for artists and photographers to showcase their fine art picture galleries. Each platform offers its own unique features and benefits, so it's important to consider your specific needs and goals before choosing one. Whether you're a seasoned professional or a budding talent, these online sources can help you transform your digital pixels into stunning masterpieces that can be enjoyed by art enthusiasts around the world.
Curating Unforgettable Moments: Where to Find Fine Art Photography Prints Online
Are you a lover of fine art photography? Do you yearn to decorate your walls with breathtaking images that capture unforgettable moments frozen in time? If so, you're in luck! The advent of online platforms has made it easier than ever to access and purchase exquisite fine art photography prints. In this article, we will explore some of the top online sources where you can discover and acquire remarkable pieces of photographic art.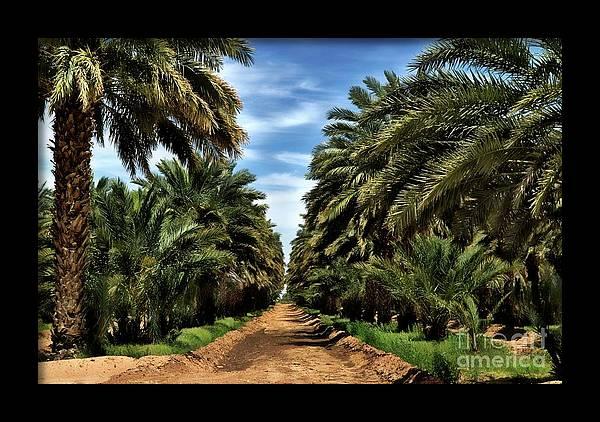 1. Fine Art America
Fine Art America (AKA Pixels.com) is undoubtedly one of the go-to destinations for fine art photography prints. Featuring an extensive collection of photographs from numerous talented artists, this platform allows you to browse through an array of styles and themes. Whether you prefer landscape, portrait, or abstract photography, FAA offers a vast selection to suit your taste. Plus, they provide various print options, such as canvas, metal, and acrylic, ensuring that you find the perfect medium to showcase your chosen piece.
2. Saatchi Art
Another renowned platform that shouldn't be overlooked is Saatchi Art. While primarily known for its diverse collection of paintings and sculptures, Saatchi Art also offers an impressive assortment of fine art photography prints. Housing works from emerging and established photographers worldwide, this platform provides a unique opportunity to discover and support talented artists while curating your own personal art collection.
3. Lumas
For those seeking artistic photography prints with a contemporary touch, Lumas is a fantastic choice. As a leading online gallery specializing in limited-edition artworks, Lumas focuses on exhibiting innovative and cutting-edge creations. Their collection comprises a curated selection of fine art photography from both emerging talents and established photographers, ensuring a constant infusion of fresh perspectives and ideas.
4. 1stdibs
If you prefer a more luxurious and exclusive experience, 1stdibs is worth exploring. This platform offers an exceptional range of fine art photography prints sourced from top galleries and dealers worldwide. With an emphasis on high-end, museum-quality pieces, 1stdibs caters to the discerning connoisseur who seeks only the finest in art. Prepare to be captivated by exceptional images that reflect the true essence of fine art photography.
5. Artfinder
For those who wish to support independent artists directly, Artfinder is an ideal platform to explore. With a mission to connect artists with art lovers, Artfinder offers a diverse selection of fine art photography prints. You'll find an assortment of styles and subject matters, each with a unique story to tell. By purchasing through Artfinder, not only will you acquire a stunning print, but you'll also have the satisfaction of knowing you've directly contributed to the growth and success of passionate artists.
The online world provides an abundance of opportunities for art enthusiasts to discover and acquire fine art photography prints that resonate with their personal style and preferences. Whether you choose renowned platforms like Fine Art America and Saatchi Art or venture into the realms of Lumas, 1stdibs, or Artfinder, each online source offers a distinctive experience and an extensive selection of exceptional artwork. So, start exploring these platforms, and curate your own collection of unforgettable fine art photography prints today!