If you look online or on famous magazine covers like Vogue or Elle, there is no shortage of amazing female models to see. This is why it's so difficult to choose whom I want to write about. But, the beautiful female supermodel Jing Wen eased my mind. I had no trouble finding tons of nice things to say about this young woman.
Supermodel Jing Wen – Beautiful And Kind
Truth is, supermodel Jing Weng is a soft-spoken, easy-going beauty who was born in China. This 21-year-old is naturally lovely and truly at ease in front of the camera.
She recently landed one of only four Vogue China covers for the June issue and was also on Elle China's March cover. She has recently been seen in Harper's Bazaar, Teen Vogue, i-D, Elle Italia, and Self Service.
Runway Sensation Jing Wen
Not only photogenic, Jing Wen is also a runway sensation, walking in the recent cruise show by Louis Vitton.  Wen, herself says she has no preference for either editorial or runway work, she just loves great fashion.
She believes that good models become someone else when styled and dressed. Each model is transformed for each editorial and runway show. Represented by Supreme, Wen works hard to bring her best to every job.
How Did Jing Wen Get Started in Modeling?
Jing Wen was discovered right after high school, signing with an agency which also represented her friend. Growing up in China, Wen never considered the possibility of becoming a supermodel. Amazing as it might seem, in China, Wen is not considered traditionally beautiful.
She did not have the big eyes that are considered a standard of beauty in her home country. This made it difficult as she began her modeling career.
Even Though Jing is from China ..
Wen speaks almost perfect English and says she learned it as she was traveling.  She really did not have a choice, so she learned to speak it well.
Growing up in China, Wen had little exposure to fashion or modeling. It was not until she signed with her first agency that she really started looking at fashion magazines.
The Family Matters of Supermodel Jing Wen
While her family in China is now proud of her modeling, it did not start out that way. Her mother wanted her to go to University. When Wen decided to go into modeling, it was difficult.
Now, it is better, but her mother still does not want supermodel Jing Wen modeling naked or topless. And, why should she?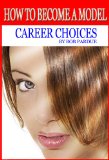 In my opinion, this super girl has a long and prosperous modeling career ahead of her. I believe you'll agree that female supermodel Jing Wen will be gracing a few more covers this year. Let me know in the comments below how you feel about this model. – Bob Pardue
Filed under: Supermodels