Bob Pardue Fine Art Photography Shopping
Fine Art Photography Store from Bob Pardue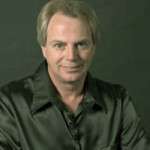 From this page, you can browse and purchase any of my artwork or photos on Fine Art America.
Plenty of size and print options and every one is guaranteed to please you and your family.
Simply browse and click on any image to see larger versions and sizes.
Thank you and shop as long as you like for fine art prints. Perfect for gifts too! – Bob Pardue
And, here are a few samples of what you'll find at the artwork site..
Thanks again for stopping in to shop for fine art photography prints. Please let me know if I can help in any way. The main site is Bob Pardue Photography and my other is BobPardue.Pixels.com .
Enjoy!