See the SC Female Model Photo Gallery of Laura from Little Mountain
There are beautiful female models from all over the world. Some are in the USA and others from the far reaches. But, before you rule out South Carolina, take a look at this SC female model photo gallery of Laura. She comes from Little Mountain, SC and has plenty to offer. Keep scrolling and look at her modeling photos and stats.
See more modeling photo galleries here ..
Laura
Area: Little Mountain, SC
Height: 5′ 6″
Weight: 145
Bust: 34
Waist: 30
Hips: 39
Hair Color: Brown
Eye Color: Hazel
Skin Tone: Fair
Interested In: Advertising, Catalog, Magazine, Casual, Fashion, Glamour, Sport, Swim wear, Lingerie
Laura is a beautiful and talented glamour model from South Carolina. She takes directions very well and practices her craft of modeling. Give her a comment of encouragement if you like her work.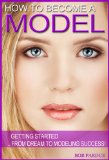 Be sure and check back for more South Carolina female modeling pictures like these. I always enjoy your visits and wish you all the success in modeling you deserve. Thanks for stopping in. – Bob Pardue
Filed under: Model Pictures