What are the REAL Runway Model Proportions?
Yes, you have to be slim and have the runway model proportions to get started in the modeling business but what are they exactly?
This modeling career video gives you the scoop for walking the catwalk – or at least having the chance to try.
Want to Walk the Catwalk? See What Your Body Type Needs to Be
Learn the weight and height requirements to be a magazine, catalog, or runway model from model scout Trudi Tapscott in this Howcast video.
"Hi. My name is Trudi Tapscott, and fashion modeling has some very specific physical requirements.
And I say that, that you do have to be a certain height, and you do have to be, I would not necessarily say weight, but I would say a certain measurement shape.
You need to fit clothes that are designed by a designer, and modeling is a job, so there are specifics. Just like sports, just like anything else, there is a physical form that you need in order to sell designer clothes.
How Tall Do You Need To Be To Model?
The runway modeling requirements are preferably 5'9″ and taller. Measurements, 34 or 35 hip, sample size, which is changing.
Sometimes it's a little smaller than it should be, depending upon the brand and the designer.
Set in Stone? Not Always ..
So, you need to have measurements that are pretty much 34-24-34. That varies. A girl who is 5'9″ is going to have a different sizing, different shape, different proportions than a girl who is 5'11". But, the range is between 5'9″ up to 6 feet.
There are girls who are taller than 6 feet. It does make it more difficult. Sleeves are shorter, pants are shorter, but that's pretty much it.
There are exceptions to every single rule, and those kinds of requirements are for New York, Paris, Milan, London, big markets were modeling is a career.
Sometimes in smaller modeling markets, there is a generosity and a little bit of leeway in terms of what clients are looking for, because it's a different kind of modeling.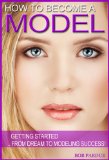 And when I say there are exceptions to every rule, there are models who have modeledand have had great careers who are 5'7″, 5'8″, but your best chances are 5'9″ and taller.
I hope this video presentation showing the runway model proportions was helpful to you.
And remember; Never give up to soon on your dream. Find out all you can about getting into modeling and build a plan around what you learn – then do something great!
Filed under: Modeling Tips