Want to Learn the Runway Grunge Walk? Just Watch the Video!
A quick video modeling lesson and the runway grunge walk for beginners. Taking your first steps (no pun intended) onto the modeling catwalk can be scary but it doesn't have to be. When you learn the runway grunge walk you'll be better prepared for that all-important audition.
Get Excited about Modeling – Go Here
Models! Learn Three Tips to Walking – The Runway Grunge Walk
One thing you need? — Confidence with a capital "C"!
This is what this simple runway grunge walk video will teach you – to give a performance the agency rep. will remember when choosing their next top female models.
First – An "I Don't Care" Attitude
When walking the runway with the grunge in mind, you want to present yourself as not caring about anything except getting the job done.
This shows the confidence you need to go forward in modeling.
Confidence works no matter if your goal is a career in promotional or the big high fashion jobs in New York City!
Second – Swing Your Hips
If you notice in the video above, the model is really swinging her hips from side to side as she walks.
This is a trademark of many of the top fashion girls in the industry and you should develop at least a little, if not all of this style of walking.
I've always been a fan of "borrowing" posing ideas that work when possible.
There's no need for you to reinvent the wheel when it comes to runway procedure. The grunge will give you that edge the professionals in modeling already have.
Third – Practice Your Runway Grunge Walk
One thing you should have already noticed is how many times this model has walked back and forth on the runway.
Now, she obviously already knows exactly how to do the catwalk grunge but, as a beginner you should absolutely do two things.
a) Watch the video and practice your walk
b) Look at the video & start walking back and forth
Yes, I said the same thing twice – you know why? Because you need to teach your muscles to obey you – not the other way around.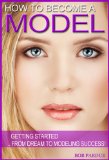 Now practice your catwalk technique until you have it perfect – oh yes, add some of your favorite music to make practicing fun!! It doesn't have to be such a chore to create a new career!
Want to see more modeling pose videos like this one about the runway grunge walk and learn how to get started in a model career? Join my modeling newsletter today and I will send you a valuable bonus for beginners.
Filed under: Modeling Tips