This entertaining and educational video takes you on location to show you some exciting photo shoot modeling tips for models and photographers alike.
Learn Everything You Always Wanted to Know about Model Photo Shoots (Almost)! And Make Sure You Have an Amazing Makeup Kit With You – Check Out This One…
I've always said that male or female models who know more about photography can use that knowledge when they find themselves in front of the camera lens.
I love working with models who know a little about what I am trying to accomplish with my photography sessions.
But, for those who are not experienced, these tips for model photo shoots might shed some light when starting out.
If you want to look good in your next modeling pictures, read on…
5 Photo Shoot Modeling Tips for Models and Photographers – Tips for Photography Photo Shoots
Photography and Model Training – Yes, You Can!
For a quick background this photographer and model both learned in these modeling tips –  what they know about posing and photo techniques through self-taught methods.
Now, even though I agree that some professional training is a big plus; with that said I continued my learning process long after I finished with my "formal" photography training courses.
There are just some things you have to learn as you go and these 5 tips for first modeling photo shoot are definitely a read!
1. Be On TIME for Your Model Photo Shoot!
I know the frustration with models who show up late for photo shoots. And, this sets the stage for the rest of the session.
I can only do my "miracle" work when I have developed a good trust and rapport with the model in my studio or on location.
2. Prepare in Advance
To make your modeling photo shoot go more smoothly, you need a clear understanding of what you want to accomplish before you show up. This goes for the photographer as well as the model.
Pack your modeling bag the night before so everything is ready for your photography session.
Put some photo shoot poses in your head and practice them before the photo shoot.
Search online as there are plenty of informative "how to" videos and books showing tips for photo shoots and you'll almost always walk away with a modeling or pose idea.
Having a plan of action so to speak will make the session go off without a lot of down time. And, it relieves some of the stress of not knowing what's coming next.
I've included 6 more modeling shoot preparation tips to help with this.
3. Know Your Strengths and Limits
What do I mean by strengths and limits? Well, first off you and your photographer should know up front what you are comfortable (and capable) of doing during the shooting of your pictures.
For instance, many new female models are very shy when just starting out. So,  a request as simple as "take off your shoes" might be taken in the wrong way.
While some models are comfortable doing any type work such as glamour (with little or no clothes) other models are only interested in trying out for fashion or maybe a commercial modeling career.
The photographer needs to be sensitive to the model's comfort zone and not ask her to do anything going against her natural or moral barriers.
If the photographer keeps this in mind then the final pictures will come out looking more natural and beautiful instead of stiff and uncomfortable looking.
4. Photographers – Don't Touch!
I know it's tempting to try to "pose" your model by laying your hands on her shoulders, etc. to get her into the exact position for angles and lighting but don't do it without permission.
Most modeling photo shoot tips you find online will give these same directions when working with (especially) new female models.
If my model is not positioning herself exactly as I need for the shot, then I might ask if I can move her head to get the shot. Don't assume that you have the right to touch a model – big mistake!
5. Stay Focused and Relaxed
Believe it or not the camera has a strange way of knowing exactly what you are thinking.
If you are in the middle of a photo shoot and start thinking about what you're going to make for yourself at dinner tonight, the picture is going to be confusing to the viewer.
This is a key point in these tips for model photo shoots. And, these many times separates beginner models from the superstars you see on the cover of Vogue or advertisements for branded blue jeans.
The professionals know how to stay focused on what they are doing. These experienced models know how to give a "look" no matter if they are selling a sexy bikini or doing a commercial shoot for a jewelry company.
Now, don't get frustrated if you are not sure how to do this just yet – everyone has to learn.
Practice in front of a mirror, in front of a friends camera, and watching other professional models to see how they do it all will help you become more proficient at modeling in time.
The more times you do modeling shoots with photographers the better you will become at posing and your facial expressions so get in front of that lens as often as possible.
Take Action and Learn These Photo Shoot Modeling Tips to Get Ahead
I certainly hope these photo shoot modeling tips for models and photographers will start you on a goal to learn how to become a better model and will set you on a path to a real career in this competitive profession.
Sure, some of this might seem difficult at the beginning, but you have to start somewhere, right? So why not begin right now?
To give you a guide, I discovered a cool book by R.C. Lane about getting started as a model. It's available for instant download through Amazon. If you're really serious about making you career work, check it out..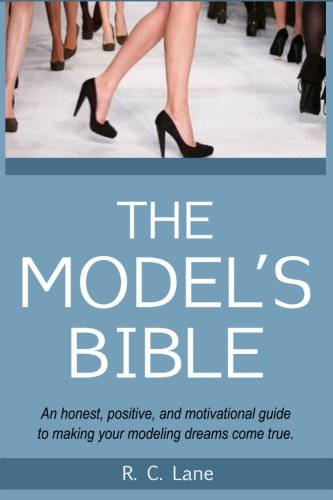 And, to find even more model tips like this be sure to get my FREE "Learn to Model" E-Course and get advice straight to your inbox. You can check it out here..
Til next time!
Bob Pardue
If you would like more photo shoot modeling tips like these, bookmark this page and look for more advice for new models. Have a great day!
Photo Shoot [Video] – Posing Made Simple with These 4 Easy Photo Shoot Tips
By: Howcast, Model Britt Bergmeister and Trudi Tapscott
See More Posing and Photo Shoot Tips Here >>
Want to pose better in your next model photo shoot? It's not that difficult – Once you learn how! Here is a video I found by the well known Britt Bergmeister and Trudi Tapscott,
They share some simple modeling photo shoot tips on video to help you when you get in front of the camera.
These two women make a great team when it comes to teaching girls how to become a model and getting them in the camera lens in a positive way.
You'll be tickled as this video walks you through the anatomy of a pose giving you the inside scoop of how it's done!
Here's what Britt and Trudi say about Model Photo Shoots:
"Trudi: With model shoots, there are so many different variables going on that a model has to pay attention to. If you're a beginner, it can be a little bit daunting because it's not just about what you have to do for your job; there are a lot of things going on around you.
So, when you go to a big shoot like that, for your first time, maybe it's your first or second job, and you are really only focused on you; like what you have to do, what you need to do to show up.
But, you're really part of a team and there are lots of different things going on and everyone has a job to do.
Sometimes it can be a very high pressure situation. So, stick with basics in terms of posing.
Things get rolling. Sometimes you do eight shots before it really feels like everybody is in the groove of things.
You must be patient with that and know that, regardless of how new you are when you're doing it, that the job is to get a great picture.
Britt: Yeah, definitely. You have to adapt to every situation.
You're working with different people, as Trudi said, every single day.
You shoot in situations that you're not used to.
And, you deal with personalities you're definitely not used to.
Won't My Photographer Guide My Modeling Photo Shoot?
In some cases, photographers will give you tons of direction. And, you have to be okay with that and work with that. Some will give you no direction at all and you might feel a bit lost.
Just try and adapt to every situation and know that everyone is working with you, and together, to get the same end result.
It's not all just about you; it's not all just about the camera or the photographer. There's the lighting crew, the hair, the makeup; you have to treat everyone with respect because they all have really hard jobs.
Sum of These Photo Shoot Modeling Tips? Simply…
Treat everyone with respect and be adaptable to new situations. Be prepared; get a good night's sleep, bring snacks, bring food, don't go out the night before, and just be as prepared for the shoot as you can be."
I hope these four photo shoot tips will give you some ammunition the next time you set up with your model photographer. Or, if you do some photography yourself, you'll know how to pose models better to get those amazing pictures you crave.
P.S. Be sure to add your comments and suggestions for photo shoots in the comments below. You can link to your pics if your post is accepted. Thanks again! – Bob Pardue
Original photo modeling shoot video & article here.
Filed under: Modeling Tips