A Quick Retro Look at New York Fashion Week 2014 – Remember World War II?
What Exactly IS This Event?
The now famous New York Fashion Week, once called Press Week – also know by it's synonym NYFW, first took place in NYC in 1943 (Can you imagine?).
With the modeling and design event typically taking place in Paris France and due to the war, fashion insiders were unable to travel into the country and see the latest and greatest in trends.
The Organizer
This is when Eleanor Lambert stepped up and organized a fashion week within the United States and with that put American fashion into the spotlight.
Her idea of an American Fashion Week continued and was held in a variety of locations
such as hotels or attics. In 1994, the event moved to Bryant Park, behind the New York Public Library, where it remained until this year. As of next year, it will again be relocated to the Lincoln Center in NYC.
How Many Times Per Year?
In all parts of the globe there are basically four major fashion weeks. Each takes place in the same order each year so that fashion fans can attend each of them and watch the clothes of their favorite designers come to life worn by unbelievably beautiful models (and some handsome), if they wish.
The "Big Four" are located in New York City, London, Milan and Paris. The event is held twice a year, one in Fall/Winter (February) and the other in Spring/Summer (September).
Each event lasts one week (of course) and allows fashion designers, famous brands and stores to display their latest collections. These unusual outfits are shown off through catwalk modeling shows and allows buyers to get an inside glance at the latest fashion trends.
In Days of Old
In all fairness, fashion shows like this occurred in the United States before Ms. Lambert's New York Fashion Week. Large department stores were hosting fashion events for middle-class women, featuring the latest styles being sold in their stores.
Sometimes these events were called 'fashion parades.' The parades had a theme and were accompanied by a usually well-known commentator.
Did You Get Your NYFW Invitation?
Nowadays, attending an event like New York Fashion week is strictly by invitation only.
These invitations are often limited to clothing store buyers, fashion magazine editors, fashion magazine journalists, models, celebrities and such.
Plenty to See Online
But not to worry, events and technology have joined together and now NY Fashion Week is being shown via satellite and through the Internet.
This expansion in technology has actually saved designers thousands of dollars in travel costs. In addition, with an Internet presence, some designers are marketing their work exclusively online. Applications for iPhones have even been created to help showcase designer's wares.
One piece I read told about the third day of fashion week and how it kicked off at The Gramercy Park Hotel where Marchesa's Georgina Chapman Keren Craig hosted an afternoon cocktail party. This bash was done to debut their partnership with ShopStyle.
Who's Who in Fashion Online
Some top fashion designers who are selling exclusively online include Normal Kamali and the Polo Ralph Lauren Rubgy brand. Because of the technological changes, in 2009 runway models could be seen carrying mini notebooks rather than handbags.
No White After Labor Day – But …
Another trend for fashion beginning during the fall 2009 show was that items were designed and shown for both fall and spring.
An example was a bold colored dress that could be worn over a turtleneck in the winter and as a stand alone in the spring. There were also convertible blazers by Vera Wang and Karen Walker.
What will New York Fashion Week of 2015 demonstrate? With the recession and technology combined, it is hard to tell but I'll bet it's going to be Awesome!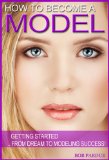 Hope you enjoyed this quick piece about NYFW 2014 and I look forward to seeing you up on the runway soon! Keep coming back and be sure to sign in for my newsletter to get stories and modeling tips like these. – Bob Pardue
We want to thank our team from indexsy.com for keeping our site always updated.
Filed under: Modeling Tips