A question from a 50 year old plus size fashion model about agencies
Bob,
After checking out what's going on in the world of talent you seem to be it! Impressive marketing and great advice about
learning modeling
on your website and in your newsletter – Congratulations!
Stock photo of mother and daughter models applying makeup together. (BobParduePhoto.Com)
Click Here to Learn How to Model
Plus Size Modeling after 50 Years
I am seeking to do plus size acting and modeling.  I am a size 10. My age is 50, a Medical Aesthetician (part time) now but I hunger for the world I had 2 decades ago. I have pursued my acting.
How about plus size fashion modeling now?
I have a photo portfolio and a full page acting resume along with a 6 min.dvd.
Answer .. Your suggestions also needed.
This question has a few possible answers. As I am mainly a photographer, I am not well connected with agencies but I do know of a couple of people who are working in plus size who are more mature so I'd say there is work available for models over 50 years old.
Of course, it gets tougher as you mature so you might have to beat the bushes for
the model agency
who is the best choice for you – work a bit more.
Also, you might look at commercial model work as I'm seeing lots of ads geared toward baby boomers these days.
Start making contacts with local modeling agencies who cater to plus size and see what happens. You might have to try a few to get accepted but sometimes tenacity pays off.
There is an interesting article about plus size modeling agencies to help enlighten you on the subject. You might be surprised at jobs available for plus size models and I hope you will get started toward your goal right away.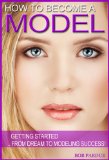 Wish I could be more specific but anything can happen in modeling and entertainment. Hope you lots of success!
If you have comments for this model about after 50 plus modeling please be sure and leave your helpful hints below. I know she would appreciate your help.
– Bob Pardue
Filed under: Modeling Tips