Do You Know All the Ins & Outs of Model Photoshoot Preparation? Well, You Will Now!
Good to see you here. I've just uploaded a video about model photoshoot preparation for you.
If you are just starting out in modeling then you might be ready for a photo shoot with a professional photographer.
But, are you prepared for your model photoshoot session?
Many new models are not ready when they arrive. I know, because I've had to wait more times than I care to remember.
Photographers work on a very tight schedule.
So, learn these quick model photoshoot preparation tips BEFORE you set up your session.
Your photographer will be eternally grateful. 🙂
Modeling Shoot Preparation is Everything! Here Are Six Quick & Easy Tips to Prepare for Your Model Photoshoot
Here are six quick & easy to remember tips to help you get ready for a model photo shoot. Don't skip any of them!
1. Write down model pose ideas, outfits & props you need to bring with you.
2. Don't wait until the day of the model photo shoot to pack your bag and be ready.
3. Don't try new makeup or skin products the day before your model photo shoot.
4. Practice posing techniques well in advance of your session. The photographer will help but you should do your part by coming to the picture shoot with ideas and experience of your own.
Practice in the mirror or in front of a friend's camera to see what poses work best for you.
5. Pack the basics. Make a list of everything you believe you'll need for your photo shoot. And, have your model bag ready the day before your appointment. Double check before you leave home!
6. Get plenty of rest the night before your modeling photo shoot. Don't show up sleepy and tired!
Want Your Makeup to Look Really Professional? Almost Everyone Has Heard of the BR 2012 Complete Makeup Kit – Now You Can Own It to Look Your Best at Your Model Photo Shoot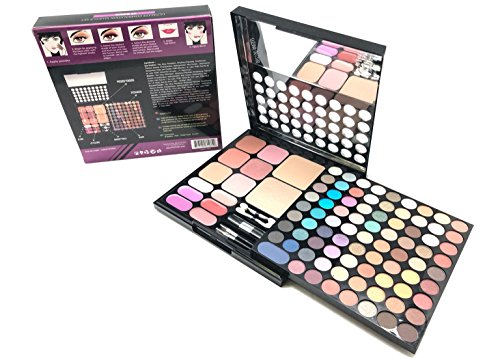 The subject of model photoshoot preparation is no joke!
You don't want to miss out on that one thing that could have made your modeling pictures better, do you?
I hope you enjoy the video below and will keep these tips for how to become a model handy next time you make an appointment with your favorite photographer. Happy modeling! – Bob Pardue
Watch Preparation for Model Photoshoots – Are You Prepared for Your Next Model Photoshoot? (Video)
This video covers some of the things you need to do to get those amazing pictures you're after. And that's the outcome you want, isn't it?
modeling photoshoot preparation
Now that you've got some starters for how to prepare for a model photoshoot, be sure and join my modeling tips newsletter before you leave. Simply click the link here to get the full story.
Filed under: Modeling Tips