Yes, New York City has its glitz and glamour. But, one of the best places to start modeling is close to home. Why? I believe local modeling jobs become amazing training grounds for new female models.
What about You? Are You Ready to Find Local Modeling Jobs to Begin Your Career? Take Action and Make Some Contacts. Start with These…
==> List of USA Local Modeling Agencies Online
With that said, remain watchful when applying to the local agencies for models.
Many people will try to take advantage of your dreams.
So, identify whether you have the potential to become a fashion model.
Are You a Skilled Model Who is Struggling with a Career? Try Local Modeling Jobs
Do you have skills necessary to be a model?
Then, decide if modeling is something you could do either for fun or to make money.
And, don't let anybody take advantage of your dream.
Remember…
"If it's too good to be true, it's probably too good to be true."
So, be cautious. Use sources like the BBB to check out & find reputable modeling agencies to get jobs for you. I wrote one post called "3 Modeling Agency Secrets You Should Know" which covers some of this.
==> You can read it here.
Also, you'll find many books online about modeling agencies and getting started in the model industry to get you started the right way.
Agencies Give You That "Extra Exposure" in Local Modeling Jobs
Yes, you need an agent. The reason is, that's the person who the clients and brands call when local modeling jobs become available.
For instance, if you want to work for the local department store or do a fashion show in the local mall, the model agent gets the gigs lined up.
This rings true for any type local modeling job such as…
In other words, the model agent is who they call.
Local Modeling Job Standards
The standards and the quality of work are different for local jobs in the modeling marketplace. So, be ready to adjust.
Be flexible and ready to take on modeling jobs near you when the agent calls you.
This work might not always be stylish, or even interesting.
But, you become more popular if you are willing to take on the "drab" model jobs along with the most wanted.
At open calls, show the agency you are serious and want to work.
And, your attitude will become obvious – maybe landing you better modeling gigs when opportunity arises.
From Jobs in Local Modeling to Big City Success!
Many times, if you're a younger female model who dreams of modeling in New York City, local modeling work helps you prepare for a major career.
You'll begin to learn "modeling essentials" such as…
Usually, in small markets, you have to do a lot of things yourself. And, even though it's a lot of work, you'll be happy you "learned the ropes" in modeling before you hit Los Angeles or Miami.
Prepare for Modeling Jobs Near You – Know How to Pack Your Model "Bag"
Most professional models use what they call a model kit.
And yes, this "model bag" includes all the things that you might need for the job.
Remember, in local modeling the agent (& client) relies on you to bring what you need to the location.
Yes, the model bag is your lifeline, so to speak.
What's in this kit? Well, some items you carry with you are…
an extra pair of shoes
your cellphone
hair brush, spray, etc.
curling iron
and, carry all the other extra things you might need.
When you go to a big market like New York City, you won't need any of that because it's all done for you.
But, in the local markets you include everything you need in order to do your job.
Don't Get Left Out of Local Modeling Jobs – Hire a Good Agent
If you want better local modeling jobs, you need a good agent who has a list of clients and can guide you. Yes, your model career depends upon that agency.
So, make sure they rate high with businesses – and other models who work with them.
If you live in a small town in your state, you have only a few options of bigger cities to find work.
For instance, if you live in Florida, work towards getting to Miami. In New York, head towards NYC so that you have a real working market.
Use Local Modeling to Gain an Advantage
After working in modeling jobs locally, try out the larger cities. Then, learn even more about the job of modeling.
Each job leads toward increasing your portfolio book. And, you'll gain enough of a reputation that clients actually like you.
When this happens, they want to book you, and you are on your way to a successful career!
As I said, I believe the best thing about local modeling jobs is that you get great training.
Remember, you must find the right person to work with who can actually guide you in the right direction. This is what makes a modeling career flourish. I've listed USA modeling agencies on my site to get you started. Just go to www.bobpardue.com/model-agency-list and find your state. This should get you going.
Learn More about Getting Local Modeling Jobs
This tutorial scratches the surface for getting work in the local modeling community. So, if you want to learn more about how to start as a model, there are several good modeling books available online.
The book below is not expensive and it gives you a ton of information about the modeling world.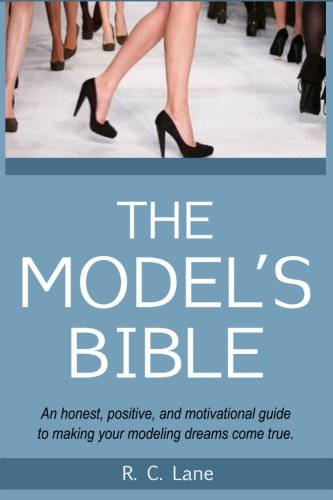 I hope you learned some valuable tips for getting local modeling jobs and beginning an exciting career. But, make sure and put this advice into your plan. Then, work toward it every day if you want to model locally. Thank you and best of luck! – Bob
Filed under: Modeling Tips