Kendall Jenner – What's Happening with Reality Star & Model Kendall Jenner These Days?
There are tons of female runway models in the news nowadays and the pretty Kendall Jenner is no exception. Take a look at what's going on in her life and leave comments & advice.
Heavy News Shows Kendall Jenner's Best Runway Shots
How Can You Get Into Modeling? See My Book ..
The blog, Heavy News is showing some photos from runway walks and they say:
"Kendall Jenner is the true runway model in the Kardashian empire, standing a tall 5′ 10″.
She's strutted the runways of countless high-end designers all over the world from Vera Wang to Karl Lagerfeld. Check out the best photos from Kendall Jenner's career as a runway model … so far." read more ..
What about Racing Athelete Lewis Hamilton? Are He and Jenner an Item?
Bonnie Fuller of Hollywood Life has written a complete article about Kendall Jenner and race car driver Lewis Hamilton and rumors abound. Hamilton is a British Formula One driver and it seems he has an interest in the 19 year old Kendall.
According to the blog, one of their sources says:
"She is really into him but he has so many women at his disposal — it's a situation where when she is out of sight, she's out of mind!
But they have been texting, they have remained in contact and another meet up is very likely, they haven't decided when that will be but there is interest between them both to see if it goes anywhere," the source added!" read more ..
Jenner on US Weekly – The Air Kiss?
I guess I don't follow the Kardashians as many fans do. I'm just not that much of a reality TV nut (pardon the expression) as I have enough reality in my life. 🙂
But, to keep in with the news on Kendall, I'll include this story of the "kiss off" from US Weekly. The magazine writes about a rather strange interview at the Billboard Music Awards show:
"Maybe next time just try a handshake? Giuliana Rancic is a veteran of live TV, having hosted years of red carpet pre shows for E! News, but Sunday's Billboard Music
Awards outing gave her a bit of trouble. Interviewing the likes of Jennifer Lopez and Rita Ora, Rancic had face time with fellow E! star Kendall Jenner, but the interview didn't exactly end as planned." read more ..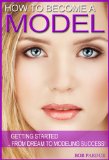 Well, that's all I have today.
I hope this piece about Kendall Jenner escapades will brighten up your day and will help you to avoid all those pitfalls of fame when you become a well-known model. See you next time! – Bob Pardue
Filed under: Supermodels