Florida Modeling Agencies – FL Model Agency List
Florida Modeling Agencies – Find Model Management Companies in FL
Want to Find a Florida Modeling Agency? The directory listing of Florida modeling agencies on this page should help you to find model bookings.
You can find modeling jobs for fashion, commercial, promotional or print work in the Sunshine State of FL here. Just look below..
Be sure to sign up for my Free modeling tips & gift before you leave.
Florida Modeling Agencies – Where to get jobs?
Select your FL model management company below ..
Atlantic Beach
645 plaza
Atlantic Beach Florida 32233

Phone:(904) 762-7020
E-mail: ashlynncross@aol.com

Handling Talent in Florida and Georgia and home of The Miss Sweetest Candy USA
Bradenton
Ellen Meade Studios
1323 63rd Avenue East
Bradenton, FL 34203
(941) 755-1757
Casselberry
JQ Model & Talent Agency LLC

855 N. Jerico Dr.
Casselberry, FL 32707
Phone:(407) 715-6806 – (407) 692-2762

E-mail: jorge@jqtalentagency.com
Clearwater
Hamilton-Hall Talent Inc
13700 58th Street North # 201
Clearwater, FL 33760
(813) 538-3838
Clermont
Anne O'Briant Agency Inc
P.O Box 121045
Clermont, FL 34712
(352) 242-9983
Coral Gables
Miami's Young Faces International Inc

401 Miracle Mile
Coral Gables, Florida 33134
(305) 446-9477
Daytona
J Bird Entertainment Agency

4905 South Atlantic Avenue
Daytona Beach, FL 32127
(904) 767-1919
Jobs & Models Unlimited

337 8th Street,
Daytona Beach, FL 32117
(904) 253-6730
Deerfield Beach
Boca Model & Talent Agency

829 SE 9TH ST.
Deerfield Beach, FL 33441
Phone: (954)
428-4677
Fort Lauderdale
Las OLAS Models & Talent

1119 East Las OLAS Boulevard
Fort Lauderdale, FL 33301
954) 763-3869
Marian Polan Talent Agency
10 Northeast 11th Avenue
Fort Lauderdale, FL 33301
(954) 525-8351
Model's Exchange
2425 East Commercial Boulevard # 206
Fort Lauderdale, FL 33308
(954) 491-4266
Platinum Plus
6278 North Federal Highway # 480
Fort Lauderdale, FL 33308
(954) 776-6485
Tyler M
901 S. Federal Hwy, Suite 201
Ft Lauderdale FL 33316,
954 524 2743 Agency
954 524 2745 Fax
Email: tylerm@poschemodels.com

Scott Harvey Model & Talent Agency
2734 East Oakland Park Boulevard
Fort Lauderdale, FL 33306
(954) 565-1211
Smith & Baker Promotional Agency

2455 East Sunrise Boulevard
Fort Lauderdale, FL 33304
(954) 568-5942
Fort Myers
Firestone Modeling
31 Barkley Circle # 1
Fort Myers, FL 33907
Phone: (941) 939-3880
E-mail:gfirestone@firestonecimring.com
Gainesville
Florida Stars Model & Talent

1020 NW 23rd Ave A
Gainesville, FL 32609
Phone: (352) 338-1086
Pierre Blanchet & Associates

4445 Southwest 35th Terrace # 110
Gainesville, FL 32608
(352) 377-0581
Gotha
Forte Models
PO Box 762
Gotha FL 34734
Phone:(407)-744-5451
Fax: (407) 313-3448
E-mail: info@orlandomodelagent.com
Hollywood
Famous Faces Entertainment Company

2013 Harding Street
Hollywood, FL 33020
(954) 922-0700
J B Monroe Inc
2991 Southwest 32nd Avenue
Hollywood, FL 33023
(954) 986-9433
Model Millennium, Inc.
2321 Hollywood Blvd.
Hollywood, FL 33020
Phone: (954) 757-7074
Indian Harbor Beach
Brevard Talent Group, Inc

906 Pinetree Drive
Indian Harbor Beach, FL 32937
Phone: (321) 773-1355
Jacksonville
2305 Beach Blvd Ste 104b
Jacksonville Beach, Florida 32250
Phone: 904-398-6306
Email: denisecarolmodels.com
First Coast Talent Agency, LLC

100 Festival Park Ave.
Jacksonville, FL 32202
Phone:(904) 356-4244
Fax: (386) 758-6763
E-mail: director@firstcoasttalent.com

Integrity Talent Management
2305 Beach Blvd Ste 104b
Jacksonville Beach, Florida 32250

(904)379-4797.
We are a full service talent agency that books singers, actors, models and dancers for local and national work.
Kezia Rolle Model and Talent Agency, LLC.
3674 Beach Blvd.
Jacksonville, FL 32207
tel. (904) 463-4529
kezia@keziarolletalent.com
TA#985
Model and Talent Management, Inc.
8380 Baymeadows Road
Suite 14, Jacksonville, FL
Phone- 904-739-0619
Fax-904-731-5480
Email- penny.c@mtmagency.com
MOSAIC Model & Talent Management INC
License # TA955
220 E. Forsyth St. Suite I
Jacksonville, Florida 32202
904-356-1653
Select Models & Talent

3699 Morton Street
Jacksonville, FL 32217
(904) 730-2046
Sessions Modeling Studio
10991 San Jose Boulevard # 16B
Jacksonville, FL 32223
(904) 292-4366
Lakeland
Chanel Centre Image Development

3500 South Florida Avenue
Lakeland, FL 33803
(941) 647-2280
Jess Anderson Production
1035 South Florida Avenue
Lakeland, FL 33803
(941) 688-9939
Leesburg
Stella Jay Brown Enterprises

605 Yorktown Drive
Leesburg, FL 34748
(352) 787-7004
Longwood
Ariza Talent and Modeling Agency

1928 Boothe Circle
Longwood, FL 32750
Phone: (407) 332-0011
The Diamond Agency
585 East SR. 434, Ste.201
Longwood, FL 32750
Phone:(407) 830-4040
E-mail: thediamondagency@aol.com

Reeve Agency
1917 Boothe Circle Suite 151
Longwood, Florida 32750-6708

(407) 331-1784
Merritt Island
Lala Models, Inc
405 Newfound harbor Drive
Merritt Island, Florida 32952

Phone: (321) 452-5565
Miami & Miami Beach
CGM – CAROLINE GLEASON MANAGEMENT

227 9th Street, 2nd Floor
Miami Beach, FL 33139
305-695-2731 office
305-437-8052 fax
Email: info@carolinegleason.com
Charisma
820 Ocean Drive
Miami Beach, FL 33139
(305) 534-7577
Click Models Miami
1688 Meridian Avenue
Miami Beach, FL 33139
(305) 674-9900
Coconut Grove Talent Agency

3525 Vista Court
Miami, FL 33133
(305) 858-3002
D1 Model Management
1688 Meridian Ave. #404
Miami Beach, FL 33139
Phone: (305) 532-1880
Fax: (305) 532-4886
Elite Model Management Miami

1200 Collins Avenue
Miami Beach, FL 33139
(305) 674-9500
Ethnicity Models
P O Box 190776
Miami Beach, FL 33139
Phone: (305) 527-6165
Ford Models Inc
826 Ocean Drive
Miami Beach, FL 33139
(305) 534-7200
Green Agency, The
1329 Alton Rd
Miami Beach, FL 33139
Phone: (305) 532-9225
KAREN GREER MODELS
20205 NE 15th Ct.
N. Miami, FL 33179
Phone 954.347.2486
Fax 954.916.6236
E-mail karen@karengreermodels.com for children ..
or E-mail susan@karengreermodels.com for adults
We can be found on Facebook at Karen Greer Models and Talent. Karen
Greer Models is a leading boutique agency specializing in Men, Women and Children for Lifestyle Print, TV, and Film.
Image Productions
300 Biscayne Way Blvd. # 1120
Miami, FL 33131-2210
(305) 531-9096
International Artists Group

420 Lincoln Road
Miami Beach, FL 33139
(305) 538-6100
International Models Inc
8415 Coral Way 205
Miami Beach, FL 33155
Phone: (305) 266-6331
Jess Anderson Productions Agency

10661 North Kendall Drive
Miami, Florida 33176
(305) 279-1190
Karin Models
846 Lincoln Rd
Miami Beach, FL 33139
tel.(305) 672-8300
Kendall Models
12968 Southwest 133rd Court
Miami, FL 33186
(305) 232-8650
Lipstick Model & Talent

1521 Alton Road #41
Miami Beach, FL 33139
Phone: (305) 534-4446
M3
119 Washington Ave Suite 600
Miami Beach, FL 33139
Phone:(330) 812-4622
Fax: (305) 538-7869
E-mail: jkark@midwestmodelinc.com
MEM
1688 Meridian Avenue
Miami Beach, FL 33139
(305) 534-8866
Michele Pommier Models Inc

927 Lincoln Road # 200
Miami Beach, FL 33139
(305) 672-9344
Next Model Management
1688 Meridian Ave. 800
Miami, FL 33139
Phone: (305) 531-5100
Page Parkes Modeling
763 Collins Ave., 4th FL. PH

Miami Beach, FL 33139
Phone: (305) 672-4869
Plus Beauty
1000 Lincoln Road 206
Miami Beach, FL 33139
Phone: (786) 621-0985
Rita's International Modeling

2900 North Bay Road
Miami Beach, FL 33140
(305) 534-3034
Runways/Talent Group
1688 Meridian Ave. 500
Miami Beach, FL 3313
Phone: (305) 673-8245
Select Management
817 Washington Avenue
Miami Beach, FL 33139
(305) 672-5566
ST Management
( Model Development and Photography )
133 NE 2nd Ave
Miami FL 33132 (305) 767-1132

talent@stmmodels.com
Star Quality Model & Talent Agency Inc
1434 Brickell Ave.
Miami, FL 33131-3406
(305) 532-2829
Stellar Talent Agency
407 Lincoln Rd.
Miami Beach, Florida 33139
Phone: (305) 672-2217
Sunshine Talent Management

1500 Ocean Drive Suite 607
Miami Beach, FL 33139
phone 786 427 4047
fax 786 768 2730
info@sunshine-talent-management.com

USA Comp
135 Northwest 36th Street
Miami, FL 33127
(305) 573-9017
Vanity Models & Talent Center

643 Northeast 125th Street
North Miami, FL 33161
(305) 893-3433
Wilhelmina Models Miami
927 Lincoln Rd. Ste. 200
Miami Beach, FL 33139
Phone: (305) 672-9344
World of Kids Inc
1460 Ocean Drive
Miami Beach, FL 33139
(305) 672-5437
World Pageants Inc
18761 West Dixie Highway # 284
Miami, FL 33180
(305) 933-2993
Miami Springs
Charmette Charm & Modeling Inc

53 Curtiss PKWY
Miami Springs, FL 33166
(305) 883-8252
Miramar
Make It Big Productions
18425 Miramar Parkway
Miramar, FL 33029
954-436-5055 (phone)
954-436-6747 (fax)
TA #1050
Melbourne
Image Group Inc
1433 Highland Avenue
Melbourne, FL 32935
(407) 242-9345
Naples
Classy Models
5186 Cortina Court
Naples, FL 34103
(941) 643-1485
Protocol Models of The Gulf

5017 Tamiami Trl E
Naples, FL 34113
Tel: 239-417-1200
Fax: 417-1207
Cell: 239-777-7620
S W Florida Modeling
3096 Tamiami Trail North # 8
Naples, FL 34103
(941) 403-7700
Navarre
Mary Lou's Model Management Int'l

PO Box 5127
Navarre, FL 32566
Phone: (850) 932-7330
New Smyrna Beach
Premiere Models
502 Canal St
New Smyrna Beach, FL 3216
Phone: (386) 427-8829
Oakland Park
CPI Talent Casting
2712 West Oakland Park Boulevard
Oakland Park, FL 33311
(954) 677-0223
Orlando
BMG Models and Talent
2022 E. Robinson St.
Orlando, FL 32803
T. 407.894.1910
F. 407.894.9939
License # TA698
Dimensions III Modeling & TLNT

5205 South Orange Avenue
Orlando, FL 32809
(407) 851-2575
Diva Models & Talent
7041 Grand National Drive # 128I
Orlando, FL 32819
(407) 352-3795
Emerge Talent Agency LLC
2295 S. Hiawassee Road 305
Orlando, FL 32835
Phone: (321) 293-0294
Fax. 321-293-0291
TA# 818
Email: info@emergetalent.com
Model Scout Inc.
62 West Colonial Dr
309 Orlando, FL 32804
Phone: (407) 420-5888
Ormond Beach
In Any Event/the Foley agency

140 S. Atlantic Avenue, 5th floor
Ormond Beach, FL 32176
(386) 676-2223
E-mail:foleyv@bellsouoth.net or vfevents@aol.com
Michele & Group Modeling Agency

305 West Granada Boulevard
Ormond Beach, FL 32174
(904) 676-1702
Palm Beach
Devine Talent
477 South Rosemary Avenue
West Palm Beach, FL 33401
Phone: (561) 805-8681
Finley Chandler R — Finley & Associates
1645 Palm Beach Lakes Boulevard # 520
West Palm Beach, FL 33401
(561) 478-9930
Image Arts Associates
1610 South Dixie Highway
West Palm Beach, Florida 33401

(561) 659-5940
Model-Keepers Inc
2525 Old Okeechobee Road
West Palm Beach, FL 33409
(561) 478-9292
Nouveau Productions
2600 Broadway # A
West Palm Beach, FL 33407
(561) 659-3656
Platinum Entertainment Enterprises

224 Datura Street # 606
Palm Beach, FL 33480
(561) 835-9848
Sarah Parker Model & Talent Agency
410 Datura St
W Palm Bch, FL 33401
Phone: (561) 655-4400
Palm Beach Gardens
M-Pire Inc
11380 Prosperity Farms Road
Palm Beach Gardens, FL 33410
(561) 694-1531
Pompano Beach
South Florida Models
1650 North Federal Highway
Pompano Beach, FL 33062
(954) 781-0308
Unique
2758 West Atlantic Boulevard # 19
Pompano Beach, FL 33069
(954) 969-9001
Panama City
Four Star Productions
407 Maple Avenue
Panama City, FL 32401
(850) 913-0101
Pensacola
Clifford Girls
844 West Garden Street
Pensacola, FL 32501
(850) 434-1199
Images Modeling Agency Inc

744 East Burgess Road
Pensacola, FL 32504
(850) 484-7725
IZON Models and Talent, LLC.

P.O. Box 12851
Pensacola, FL 32591
Phone (850)433-2099
Fax (805)433-2199
Pazazz Modeling & Talent

14110 Perdido Key Drive
Pensacola, FL 32507
(850) 492-2725
Plantation
Hart Group International
501 Northwest 75th Terrace
Plantation, FL 33317
(954) 581-7108
Pompano Beach
KRUSH Talent, Models
Kids- 1951 W Copans Road
Pompano Beach, FL 33063
Phone (954)348-1075
Fax (954)935-5757
E-mail: Info@krushmodels.com
Safety Harbor
The Model & Talent Group

102 Park Street
Safety Harbor, FL 34695
Phone: 727.459.1121
Email: modelsgroup1@aol.com

The largest and oldest scouting company in the world connects talent with talent!
Sanford
Susanne Haley Talent
235 Coastline Road
Sanford, FL 32771-6659
(407) 644-0600
Sarasota
Parker Agency
47 South Palm Avenue # 206
Sarasota, FL 34236
(941) 316-0505
Satellite Beach
Stephanie Gibbs Models & TLNT

1365 South Patrick Drive
Satellite Beach, FL 32937
(407) 777-9127
Saint Augustine
Savage Model and Talent Management (Formerly AFM)
2085 A1A South #205
Saint Augustine, FL 32080
Phone: (904) 540-9722
E-mail: savagemodels@live.com
St Petersburg
Looks International Inc
6105 54th Avenue North
St Petersburg, FL 33709
(813) 546-6171
Santa Maria Entertainment Productions

6025 45th Ave. N
St. Petersburg, FL 33709
(727) 545-8686
Terry Long Models
11850 9th North 5106
Saint Petersburg, FL 33716
Phone: (727) 579-1948
San Antonio
Stacey Lee Agency
P.O. Box 752
San Antonio, FL 33576
Phone: 352-523-2022
Email: tanya.sanders@staceyleeagency.com
Sunrise
Kids & Company Management

11710 Northwest 39th Place
Sunrise, FL 33323
(954) 748-9123
Models Inc.International TA# 947

6299 W. Sunrise Blvd Suit #215

Sunrise, Florida 33313
954-581-8819 office
954-213-2144 after hours
email: info@modelsinctalent.com
Tallahassee
Set Five Models & Talent

714 Glenview Drive
Tallahassee, FL 32303
(850) 224-8500
Tampa
Alexa Model and Talent
(Adult Models and Actors) and A too!
(KIDS/TEENS models and actors)
Centers of Westshore
550 N. Reo Street #300
Tampa, Fl 33609
Phone: (813) 289-8020
E-mail: michelemorland@gmail.com

Alexa Model and Talent Mgmt., Inc. was established initially as a fashion agency and specialized in developing new faces to book locally, as well as new faces to place in outside markets such as New York, Paris, Tokyo, South Africa, Germany, Chicago and LA. Over the course of time, Alexa has gone on to expand their client and model base to not only develop and book fashion, but to also handle lifestyle models as well as children and actors.
Want to be a model or actor? Or are you curious about in getting into the business? Either way, we would love to hear from you. We are always looking for energetic people of all ages ready for a fun and exciting chance to show their stuff in front of the camera. Just
email us your picture and stats along with your contact info. If you hear back from us, we are interested in you!
Benz Model And Talent Agency
1320 E 6th Ave.
Tampa, FL 33605
tel.(813) 242-4400
Extras In Motion Casting Background Talent
2320 W. Linebaugh Ave
Tampa , Florida
813 900-4948
First Impressions Image & Modeling
41 Davis Blvd
Tampa, FL 33606
Phone: (813) 251-1008
Gentlemen's Retreat
5225 North Lois Avenue
Tampa, FL 33614
(813) 871-6833
Hollywood Hot Shots
13012 North Dale Mabry Highway # A
Tampa, FL 33618
(813) 265-2204
Look Model & Talent Agency
1320 E. 6th Ave.
Tampa, FL 33605

Phone: (813) 242-4400

Website

On Location Modeling

10429 Saint Tropez Place

Tampa, FL 33615

(813) 289-6356

Trends Model Talent Inc

1710 West Kennedy Boulevard

Tampa, Florida 33606

(813) 248-4008

Tarpon Spring

C & C Talent Management

TA#1271

PO Box 1522

Tarpon Spring, FL  34688

Phone:(727) 946-5003

E-mail: Colleen.cctalent@gmail.com

Full Service Agency accepting submissions

Vero Beach

Christi Knight Talent Agency


20044 14th Ave. Unit 13

Vero Beach, FL 32960

Phone: (561) 978-7997

Turnabout Modeling School


740 Beachland Boulevard

Vero Beach, FL 32963

(561) 231-4579

Wellington

Rainbow Ainmal Modeling Services


1048 Goldenrod Rd.

Wellington, FL 33414

(561) 333-5235 or (561) 315-8697


E-mail:animalmodelz@cs.webmail.com

The Rose Agency

1048 Goldenrod Dr.

Wellington, FL 33414

(561) 333-5235

E-mail: promo4u@bellsouth.net

Weston

Inner Focus Talent

1840 Main St. #202

Weston, FL 33326

Phone: (954) 446-6977

Winter Park

400 North New York Avenue

Winter Park, FL 32789

(407) 740-5700

Lisa Maile Image Modeling & Acting

999 S Orlando Ave

Winter Pk, Florida 32789

Phone: (407) 628-5989
Florida Model Photographers
Ed Cox Commercial Photography

524 Eaton Street
Key West, FL 33040
(305) 294-9000
EZ Photography
P.O. Box 510116
Melbourne Beach, FL 32951
(786) 525-8563
Find us on Facebook
http://www.facebook.com/EZPhotograph#!/EZPhotograph
I have been a photographer since 2007 and i now specialize in Comp card and headshots for models and actors.
Lario's Model Photography

8181 Northwest 36th Street # 30,

Miami, FL 33166
(305) 591-8251
Mike Jurus Photography
4551 North Dixie Highway
Boca Raton, Fl 33431
(561) 338-5812
On Location Photography
410 Datura Street
West Palm Beach, FL 33401
(561) 655-4400
Pablo Andres & Campbell Photography
3000 Coral Way Apt 1501
Miami , Florida 33145
(305) 244-8778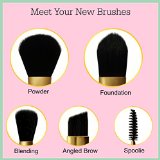 Smarter Image Inc
20 Northeast Dixie Highway
Stuart, FL 34994
(561) 225-0898
Bookmark this site so you can visit again when you look for a Florida model agency in your city or town.
Do You Have a Florida Modeling Agency?
List Your Florida Modeling Agency – CLICK HERE ..
Thanks for stopping by the listings page. I hope you were able to find some good agents to contact and wish you well in your new model career.
What Do Modeling Agencies In Florida Require From Models?
After you learn a bit about how to become a model you'll need to find a genuine model agent.
If you live in Miami, Orlando or near any of the larger cities you're in luck because the local model agency listings in the Sunshine State abound and are continuously looking for new male and female talent – Check for open call dates by contacting some of these Florida model management companies on this website first.
Here are some good tips for beginners who want to get listed with modeling agencies in Florida and I hope it helps you visualize your career goals. Now read the story about the Florida modeling network and see if this type of job is for you.
Yes, there are plenty of talent and even Florida acting agencies in Miami, Jacksonville and other cities who can find bookings for you. Get started and find representation with the people who can help you get started in your career.
Let's say you've done your research, read modeling tutorials, practiced and learned everything you can about being a model and now all you need is some good exposure to get your career going. Here are a few tips.
Getting listed with modeling agencies in FL is very much like other areas across USA.
These management companies are usually expert in maintaining up-to-date websites with databases of experienced and new talent from fashion to runway to commercial types. Requirements and assets are categorized based on abilities and experience.
Getting an agent is an excellent way for both models and potential clients to meet across a common platform – that is clearly understood.
Florida Modeling Agencies Online Keep It Simple for Clients
Potential clients do not have to visit events or spend a lot of money inviting people for interviews. A portfolio stock in a FL modeling agency offers complete information about measurements including height, weight, and figure details.
Pictures are included of head shots, body shots, and in some cases body part shots including hands and legs.
Some companies offer special services for areas like Florida modeling agencies for teenagers and can be versatile even to the point of child or baby modeling assignments so there's something for just about everyone.
Some of the most popular agencies in Miami and Orlando Florida include Next Model Management, Ford Models, Elite, MC2 Model Management, Wilhelmina, and BMG Models.
There are several other local Orlando model agencies including like Lisa Maile Image Modeling & Acting, Slate Models & Talent, Dimensions 3 Modeling, and Bicoastal Talent to name a few.
Types of Florida Model Agents
You'll find that management companies represent a variety of talent and make offers for plus size modeling agencies Florida as well as petite fashion so make plenty of contacts to see how you fit into their plans.
Trade show/promotional Models are in great demand too! Top quality event managers are always required by a local Florida model agency for promotional events, trade shows, corporate events, conventions, fashion, and film services.
An event is a success, if managers and models representing a company project the correct image and promote products the right way.
These local modeling agencies in Florida take great pride in choosing the best talent. There is usually a requirement for listings and the Florida modeling network welcomes  fresh new faces to add to their companies. Some on the models list include:
Fashion & Runway
Fitness Modeling
Florida Modeling Agencies for Children
Glamour & Artistic
Promo and Other Types
Online recruitment processes are quick and reliable. Well-organized systems are in place at the management agency using software and portals to access databases of models fulfilling different client criteria.
It is the easiest way to update files and promote a Florida model to the right clientele. For example, an existing database is full of recorded resumes and photographs of models built in over a period of time.
Password-driven user IDs are created for each model giving them access to their online  portfolio. The process is so easy and can be done without stepping out of the house.
The Florida Modeling Network Sometimes Spawns International Models
You may have a reasonably quick start modeling for promotional activities and events but be prepared to move out to other cities and get listed with top modeling agencies in New York, Miami and others in search of bigger and more fruitful modeling assignments.
There are opportunities existing, and new developments keep coming up. With some experience, you can become brand ambassadors, product demonstrators, hostesses, print and fashion models and maybe find a lucrative career with one of the top Florida model companies with a little effort and luck.
Quality people are in great demand, and you will most definitely find your niche in FL. Training is a continuous process. Most models find their niche posing on the job with genuine companies.
Access to the right company gives you the platform to communicate with clients on a professional level through online and off-line processes with great ease and speed. This is just another reason you'll want to keep this model agency list handy to find work in Florida.
What Can Florida Modeling Agencies Do for You?
Finances are handled by professionals in the Florida modeling network so you shouldn't have to spend out of pocket to get bookings or go on out of town assignments.
Traveling is organized for you by modeling agencies in FL, making it easy to go where needed so, if you are a Florida model, make your move now and look for the management agency of your choice. Good luck!
Please let us know if you find errors in the Florida modeling agencies list above or if you need to add your company to the directory. – Bob Pardue