Fitness Modeling Salary – Ever Wonder How Much Fitness Models Make?
As with any profession, pay scales have a wide range, depending on experience, type of work, and in the entertainment world, the way a model looks. Here is a quick survey to see if a fitness modeling salary range is enough for you to live on.
Annual Salary Range of a Fitness Model
First, let's examine a piece posted on jimdo.com. This author states that a fitness modeling salary
can range from $58,000 to $70, 000 (USD) but I believe the range to be much, much wider.
I don't believe average models with hard bodies  working in the fitness field will start at even the lowest rate (above) but can work up to a nice income in time.
A More Realistic Approach to Salaries for Fitness Models
A candid interview CareerOcean.Com did with fitness model Jackson Bloore revealed the bare facts about making money in fitness modeling. This model says;
"How do you make money or get paid? It really depends on the job. Magazine and book print jobs typically pay very poorly anywhere between $150/day to maybe $1000/day for a book on the high end if you are lucky. Apparel print pays much better if you are working with top brands and can fetch a few thousand a day.
Television typically pays the best and is often $1000/day on absolute low end to a few thousand per day on the high end.
Keep in mind that anything booked with an agency requires a 20% agency cut right off the top and sometimes additional agency fees as well so the numbers can be deceiving.
Also, keep in mind that with prep time baked in a shoot for $1,000/day doesn't sound so amazing anymore when you factor in the extra gym sessions leading up to the shoot, tanning, manicure (if needed), haircut, etc. in addition to the general and overall decline in mood that occurs with carb depleting and dehydrating all week.
The people that really make money in this business as models are the people that use the traditional print and television "fitness" work to leverage other business opportunities so you have to be an entrepreneur and a hustler as well." read more ..
Do Fitness Models Really Get Paid?
Yes and no. From this article in by you'll get a different idea about whether or not fitness models get paid for modeling jobs. Her answer might surprise you! She writes;
"Like I said, very few fitness models actually get paid for the modeling they do… So what are the other options?
Question: How Do You Make a Fitness Model Income?
Many fitness models go the route of "sponsors" which is where you align yourself with a supplement company but honestly, other than a couple on the market I am not comfortable with most of the products out there… so I took the route of using my "fitness modeling" to market my business.
You are so sweet:))). And I know exactly what you mean… I have my role models for sure!" read more ..
So, Do You Want to Become a Fitness Model?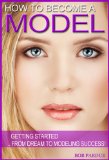 Don't fret! Even if you have a fitness model body there are other options such as catalog or commercial model jobs to consider.
This tip about fitness model income range is all subjective until you jump in and begin your career.
Learn all you can about getting started as a fitness model or other areas and do what you love! – Bob Pardue
Filed under: Modeling Tips