High fashion models in New York or Milan don't have to worry much about makeovers or what to wear. But, if you are modeling locally or just need to know what clothes to put on to go out tonight, this helpful article about fashion makeovers will get you going toward a better look.
Have you got the look? Neither did they!
When you were watching Beauty and the Geek, you knew that it was really about seeing how much better the geeks looked after they cleaned up a bit.
After that it was about inner beauty and beauties using their brains.
Fashion Makeovers – You Might Not be Coming Out of a Top Catalog but You Can Look Like You Did!
The public is obsessed with fashion makeovers—the "beautiful all along" is a common, almost cliché theme in a lot of TV reality shows and movies, showing us that in the end, it's hard to say that outer beauty doesn't matter.
Showing that someone supposedly unattractive could actually be sort of attractive once they wore the right clothes, cut their hair and plastered on some makeup is a different message from expressing that what's on the inside counts more than what meets the eye.
Not to say that this is necessarily vapid and shallow. Well, it sort of is and we're definitely guilty of overemphasizing and objectifying beauty, but inherently, there's nothing wrong with pleasing the eyes.
We admit that we like to watch people, even male and female models ( Like America's Top or She's Got the Look ) get a new start.
We're fascinated with before and afters — we like to goggle over how they went from this to that in an "ugly duckling to swan" kind of way.
But why do we goggle so much? It could be the shock factor, or maybe it gives the rest of us hope. Admittedly, it can be pretty inspirational to see someone with low esteem transform into someone confident about themselves with some help from a team of beauticians.
What's Wrong with Me Now?
But the flip side of fashion makeovers is that in a way, they're saying that you're not okay the way you are. Take "What Not To Wear," which basically ambushes people and informs them that the way they dress is so bad that it's offending their friends and the rest of society, all on live television.
By the end of the program you can see that it really was for the better and that the person is really happy with the transformation, but at the same time you're probably glad it's them and not you on the show. And you wonder if there were any victims who refused to be on the show and then lashed out at their "friends."
It's possible to say that giving someone a complete make over is about bringing inside beauty to the outside rather than changing who they are.
To be fair, along with the snarkness Stacy and Clinton often praise certain physical attributes in their victims and try to emphasize them, showing that the issue here is not the person per se, but how they're dressing.
A Starting Point for You – The Fashion Catalog
Men and women have been shopping out of a fashion catalog for years. What started as a black and white brochure has blossomed into a full colored tool used to make shopping for fashion a little easier.
While it is commonly believed that the majority of items in the catalogues are for women, there is usually a section for men, one for children and one for household items as well.
The reason the catalog showcasing new outfits and trends became so popular so quickly was because, before big department stores were built, before shopping malls and even before some areas had boutique shops, people needed to buy clothes. It was revolutionary in terms of how a household was managed.
Over morning coffee, a fashion catalog could be flipped through and items of interest could be circled.
A form could be filled out including an address and phone number then a check written for the amount owed would be mailed with the form to the warehouse.
People would get new clothes in the mail without ever having to leave the house.
The Spiegel catalog is still well known and used all over the country.
Some believe that catalogs help people stay up to date with style, in case they are not near stores that have the latest fashions available. These catalogs are manufacturing information about product, all sizes available and all colors the product comes in.
This is very convenient because sometimes a store will be out of stock and the retail sales manager will call the warehouse to see if it is available in the warehouse.
Chances are, if you order from a catalog, you are more likely to get the item you need from the source.
Shopping for Clothes Online
Over the years, the fashion catalog has only gotten better and more user friendly. Now, there are many stores who upload them online. People can select the items they want, provide a credit card number and receive the new clothes as soon as the next business day.
Some even offer free shipping if you spend a certain amount of money.
This means that you do not have to drive, walk or take public transportation to the store, look through all the racks, purchase your new outfits and go home; you can now accomplish the same thing with a click of a button and have it come to you for free.
There are several photo angles shown of the fashions available and buttons you can click to see what the clothes, swimwear or other items would look like in a different color.
Once you subscribe, you can receive a fashion catalog every season, or every time the store has a special. This is a great way to start your new makeover resolution for the new year or just for some fashion fun.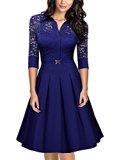 So, now you can feel a little better about yourself knowing that the problem isn't you, but your awful sense of high fashion dressing rules and design.
But, even if radical fashion makeovers are well meaning, we'd often rather see them "do over" someone else. We just want to watch!
Filed under: Fashion