Camera Reviews – A Quick Look at DSLR Cameras
Want

Awesome Pictures

? Get

Awesome Equipment

! Create Great Photos – Read These Camera Reviews for Effect!
If your are thinking of buying a new point & shoot or DSLR camera then you'll want to take a look at some of these camera reviews first. We've listed some of the best names like Nikon and Canon giving you the good, the bad and the ugly so you can make an informed buying decision.
By the way, be sure and visit my new camera review & info site after you check out these cameras.
==> Go here to learn more about the best DSLR cameras…
Canon EOS Rebel T6 Digital SLR Camera Review
When it comes to choosing a camera for an amateur photographer, there is no better choice than the Canon EOS Rebel T6 DSLR Camera.
The Canon EOS T6 Camera is an elite camera and one that has all the right features one would want as an amateur photographer.
The photo quality is tremendous, and you will be left captivated at the colors, hues, and overall balance of each photo. Just read the review by clicking the link below to find out all the details about this beautiful piece of equipment.
Get it Here . .
Nikon D3300 SLR Digital Camera Review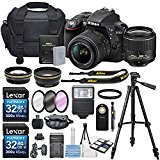 If you're in the market for a high-performance camera you let the Nikon
D3300 camera be your next choice.
It is a great product for anyone who enjoys high-quality pictures and video.
The Nikon D3300 SLR Digital Camera has assets that allow you to adjust the color, contrast, and what you need to enhance your photos or movies.
Just read the review and see for yourself what the D3200 has to offer in the digital camera world.
Get it here ..

Nikon D300 DX Camera Review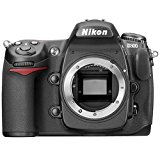 If you are ready to move to serious amateur, or even professional photography then this is certainly a DSLR camera to consider.
The Nikon D300 DX camera has pretty much everything you'll need to get sharp, effective pictures good enough for magazine print or to be accepted by a stock photo agency like Alamy or Getty Images.
Of course you'll still need to hone your photographic skills but this camera can deliver the goods!
Canon EOS 5D Mark 3 Camera Review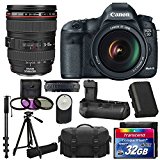 I've heard this ever since I began professional photography about this camera name brand being better than that one. And, I guess there is some credence to which out performs the other on any given day.
If you are getting ready to buy your first professional camera or upgrading to a newer DSLR model, be sure and add the Canon EOS Mark 3 camera to your tray of choices.
Canon has been a favorite of many professional photographers and serious amateurs for many, many years and shows no signs of slowing down. With sharp lenses and great focusing ability the Canon Mark 3 camera is sure to please the pickiest of shutterbugs.
Nikon COOLPIX S7000 Camera Review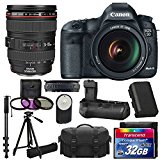 When it comes to point & shoot cameras, there is no substitute for Nikon. With its sleek, black body style and a sales rank of 239 you know the Nikon Coolpix s7000 is one of the most popular digital cameras in the marketplace today.
The camera has a 20x optical zoom lens and 40x with Dynamic Fine Zoom helping you to get that "perfect moment" picture before it gets away.
Nikon D7200 DX Camera Review
Taking your photography to the next level should always be a goal. And, having the right equipment to do the job should also be listed in your goals to get the quality you need.
Looking at the Nikon D7200 DX-format camera is a smart choice if you have the means. It comes with an 18-140 VR zoom lens. If you are a huge photo taker you can get around 1,500 images on one charge so you don't have to worry so much about the battery life.

Nikon D3200 Camera Review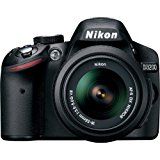 There are plenty of DSLR cameras in use nowadays and you can go mad trying to pick one. I guess the best thing to do is look at product comparisons and reviews of digital cameras within your price range to see which one is best for your needs.
With that said, I like the Nikon D3200 with its DX Nikkor 18-55mm f/3.5-5.6G ED II lens because it'll get the job done in most situations. The only exception is you might need a long lens for certain shooting solutions. Just read the review and see for yourself what the D3200 has to offer in the digital camera world.
Nikon D2Xs Camera Review
Next on the list of cameras for review (but certainly not the last) is the Nikon D2Xs digital. This is what I like to call the "Granddaddy" of professional cameras in the medium price range. I will mention that you need to be serious about photography even to read the review of this camera.
Not really, but the D2Xs Nikon is made especially for professional photographers and those dedicated amateurs who want the very best in picture quality and flexibility.
I won't say more; just read the review by clicking the link below to find out all the details about this beautiful piece of equipment.
Camera Reviews – A Warning about Buying Cheap Digital Cameras
If you are a model photographer, or even a novice remotely considering searching for cheap digital cameras, then you should take a look at the following information before you buy. This enlightening report will inform you with some of the latest news on the subject of buying digital cameras at a discount.
In general, I would not recommend that any photographer buy cheap digital cameras, to buy a good camera can be 10 times better than sticking to bad quality.
Though there are some that are more inexpensive than others, there are some that are down right cheap. They are not something that most think to buy, but when someone wants one and does not have a lot of money, this might be something they pick up.
An Error in Judgment: Looking at Digital Cameras
This was a mistake that my friend made, and she soon learned the folly of her thinking. Read these personal camera reviews.
She wanted a DSLR camera, but she did not have a lot of cash to get one. In fact, she was feeling rather poor at the time. She went to look for cheap digital cameras and came home with one that cost twenty dollars.
A Barbie Camera?
I think she said it was a Barbie camera, but I can't remember right now. She didn't expect it to do wonders, but she thought it might work for what she needed.
She was wrong.
This camera was made out of cheap plastic and was for kids, but she bought it thinking she would take care of it and nothing would break. Thank goodness, nothing broke, but the camera turned out to be unusable for the most part. I can't even imagine a child would be happy to use these cheap digital cameras.
She took some pictures with it to try it out. It only held about twenty, and there was no memory that could be added to it. She was okay with that, and thought she could use this until she could save up for a better one.
She went around her house and took some pictures to try it out, and then turned it off and set it down.
The next day she picked it up and turned it on. The pictures she had taken were gone. She wasn't sure why, and she went about taking more. She shut it off again and turned it back one.
Again, the picture were gone. Apparently, this is the cheapest of the cheap digital cameras.
It will not save the pictures so if you turn off your camera you have lost your photos. She ended up taking it back for a refund, and saved up for a Nikon Coolpix camera … A real digital camera!
It took her three months to save enough money and that was a little longer than she wanted to wait.
However, she learned a valuable lesson about buying cheap digital cameras. Never again!
At the top, you'll find some of the latest best buys and DSLR camera reviews right now. Bear in mind that any subject can change over time and camera prices can come down, so be sure you keep up with the latest news about cheap digital cameras
The Moral of this Story?
Yes, there is a reason I wrote this piece about digital cameras. There is a point that you want to just walk away. Many times
when buying a new camera people just purchase the next "shiny object" because it looks pretty in the catalog. Don't do it!
Take time to research and read plenty of camera reviews before you jump in. Hopefully, the new digital camera you buy will give you pleasure for a long time to come. You may not be a professional photographer, or even want to become one but why not take beautiful pictures like they do? Come back soon! – Bob Pardue