What can a Beauty Hair Salon do that You Can't?
The next time you think about skipping your beauty shop visit think about this article you are about to read. These tips for visiting a beauty hair salon will give you some ideas for getting the look you desire.
There is more to hair salons than meets the eye so choose wisely whether to go or not when you are considering a new dew.
When it comes to young women and their hair, nothing really amazes me. Except, maybe the beard guide infographic I saw at an official barber shop, that thing had what seemed like lore and magic attached to it. Maybe I have a soft spot for beards, ok.
As a professional model photographer I have come to the conclusion that there is no limit, nor is there a price range in regards to beauty.
All about Salons for Designing Beautiful Hair
Women and teenage girls alike will fork out whatever it takes to get their hair done right. They generally find a beauty hair salon that suits their standards and stick with it.
It's not like it is for us men. We do the once a month trim and we're set. Heck some of us don't even bother with our dews, but once every three months or even less.
The Hair Care Difference Between Men and Women
We stroll on into any random haircut shop and let whoever go to work on our follicles. No biggie! I often feel a great appreciation for not having to bother so much with my hair. Sometimes it's easy being a guy.
Here's the routine; I hop out of bed each and every morning, head to the bathroom, slap some hair gunk in my shortly cropped dew and I'm done for the day. If my hair is too long and unruly, I walk to the hair salon in Newnan GA, no appointment and less than 40 bucks later I'm brand new. Ladies, you've got to envy that!
And don't think that I don't understand how women operate on their dews.
I watch my wife and teenage daughter (when she was younger) spend oodles of time messing with their hair.
They go from the shower, to the hair dryer, to the flat iron, to the hair products and brush/comb. No wonder they enjoy a trip to the beauty hair salon. That's the day they don't have to fix the dew themselves. It must be a refreshing break.
How Much Does a Beauty Hair Salon Charge?
Let's talk cost. In this chaotic and bill infused world we all share, cost is important. How much do you spend each time you hit up the beauty hair salon, which is probably once a month?
I've seen women fork out 100 bucks for a cut, color and style. Although this is probably pretty standard, it seems like such a bundle to spend on your haircut every month.
Or at least that's what I told my wife. Because you have to remember that this doesn't even include the products she purchases, which are typically 20 bucks a piece.
Choose Your Beauty Hair Salon Carefully
The moral of the story is; you should definitely do some looking around before choosing a beauty hair salon.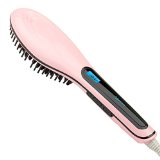 Some, although classy and appealing inside, do not offer the greatest cuts, styles and color jobs on the planet. It pays to do some browsing around and testing before deciding on a permanent salon. Always get the most bang for your buck if possible.
You can't predict when knowing something extra about beauty hair salons will come in handy. If you learned anything new  in these hair care hints, you should file this article where you can find it again. Now, want some home hair care products at a discount? Check these out ..
Filed under: Beauty