If your resolution is to get back in shape this year you are going to need athletic shoes to protect your feet and get you off to a running start, so to speak!
I have worn Nike athletic shoes for years.
After all, they are comfortable, go well with most things, and are reasonably priced. I wore gym shoes when I was a kid, and I just never really grew out of it.
I have only been wearing special shoes as an athlete for a little while. However, and am still getting used to it. I never really thought about the variety of tennis shoes before.
Your Athletic Shoes Look Great But Are They The Best Thing For Your Feet?  How To Buy Athletic Shoes
I used to just go into the athletic shoe store and buy a pair of whatever looked good to me and felt good on my feet. I have pretty wide feet.
Most of the time I like to wear balanced running shoes. I have always felt that they fit my feet better than anything else out there. You need the proper screwdriver for the right screw right? Well the same goes for shoes and work boots.
Sometimes I would come home with running shoes, other times I would be wearing basketball shoes on my feet, and still other times I would have nothing but a pair of Nike running shoes.
I knew that running shoes were lighter than other kinds of athletic shoes, but that was about as deep as my analysis had gone.
It is nice to wear them now that I am actually a runner. I can feel the way the padding really helps me get the most out of my run.
It is designed to help me to direct the force of my steps forward while protecting me from foot shock and other problems runners have.
Is Weight Important When Buying Athletic Shoes?
I also really notice the lighter weight of my athletic shoes now that I have started to run seriously.
It really does make a noticeable difference when you are on the track. I learned about the utility of basketball shoes the hard way, unfortunately.
A Twisted Ankle Taught Me A Lesson In Wearing The Right Athletic Shoe
I was really having a lot of fun playing a game of ball with friends in some low-top tennis shoes when I stepped wrong while trying to cut sharply. I twisted my ankle and collapsed to the ground in pain.
It was a few weeks before I could even move my foot without wincing, much less play ball. If I had been wearing basketball high top shoes, I might have hurt my ankle less because of the added padding. It just went to show my how important choosing good athletic shoes is.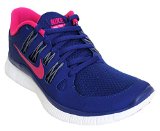 ticIt is not just a matter of optimizing your performance. It can also help to keep your feet, ankles, knees, and legs safe. Now that you know, be sure to choose wisely when purchasing shoes for athletics. Use a little common sense and you should do just fine.
Filed under: Fashion